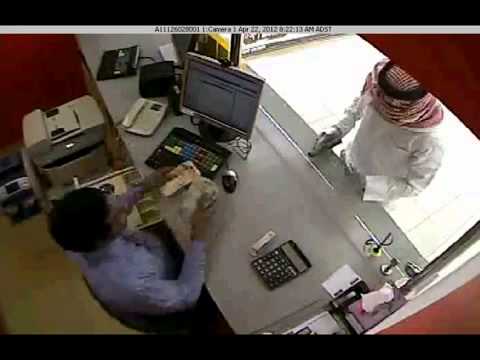 Our blog visitor Yousif sent us this video for an armed robbery that he says happened on 22nd of April 2012. Its kinda funny how the whole robbery took no longer than two minutes, I'm even suspecting the robber used a plastic gun.
Hopefully the police will apprehend the cold-blooded thief shortly.
Thanks [Yousif]
Note: Some of our readers have informed us that this is not in Kuwait.
5 people like this post.