I received this sad story through email from an Asian expat who works in Kuwait and had no one to turn to.
I am an Asian expat working for a newspaper. I am young, well-educated, decent but middle-class female. Why did I write 'but middle-class'? Because no one cares about women like me. We have money but we cant get licenses even if we can afford cars because they fail us purposely at license tests. I am angry now because of what happened to me and don't know who to blame. 

On 4th August 2012 at 10:20 PM after work, I took bus # 88 from Shuwaikh Canada Dry Street to come to Maidan Hawally. I was the only female in the bus, later a noisy bunch of Arab teenagers rushed into the bus, I was sitting at the side seats, reading Arab Times.. I heard something ripping and I looked to my left at the boys to see one among them ripping the curtains. He also spit in the bus. when he looked up and saw me looking at him, I turned away quickly as I didnt want to get their attention. To be honest, their unruliness made me nervous. Then they began to pick the garbage in the bus and throw at me; I saw it fall around me but I didn't bother. I continued to read and I felt a juice pack hit my face.

As I turned it towards them, one of the guys came to me and shouted in Arabic , he ripped the newspaper away from my hands and said F… You and he slapped me.  As they were leaving, they slapped me, spit on me and yelled out F… you. This experience was really traumatizing for me, I felt humiliated, the other men in the bus didn't bother to help, and to add to my humiliation, they sneered at me as though I taunted them and it was my fault.

I spoke to the bus driver and he said many kids (14-17 years old) create problems for passengers very often; they stand in front of the bus while the bus is moving which forces the bus to sudden brake. If the driver refuses to open the door, they bang on the door till he opens it.. and then they hit the bus driver but since most bus drivers are Asian expatriates, they don't fight back. Passengers cannot travel after 9 PM, taking a taxi late evening alone is dangerous as there have been several incidents of women getting molested and using buses is difficult because of these unruly teenagers who get to travel for free. This is the everyday situation in Kuwait for middle class women. what do we do?
I'm speechless! There were gross stuff in the story that I couldn't even share on the blog, I'm shocked to know that Kuwait buses are filled with horror and yet no action what so ever was taken. Where are the police? Where is the bus security? Why driving license is given to the unworthy and not those who deserve it?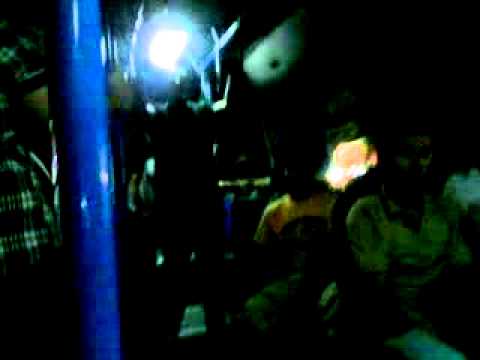 19 people like this post.