I'm in the process of making my own business card since I don't have one yet, but instead of having traditional business card I'm working on a smart one that supports NFC. If you don't know what NFC is all about, then let me briefly explain; it stands for Near Filed Communication and it allows people to share media files, data, URLS, phone numbers, emails… etc. instantly by tapping any NFC-Enabled devices together. All new smart phones come with NFC-option like Samsung Galaxy S III, BlackBerry, Windows phone, and I'm sure Apple will include it in their upcoming IOS 6 update.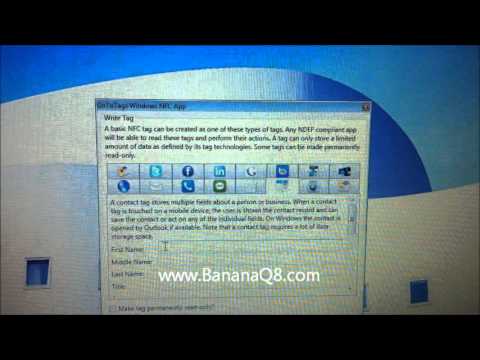 A business card with NFC stores all your information like email, mobile, website, phone, address, P.O Box…etc. and can share them with anyone by simply tapping the business card with his phone or any other NFC-enabled device so all your data will be saved on his device, futuristic. The awesomeness doesn't end here, imagine you are swimming in the pool or exercising in the gym and wearing a small NFC bracelet that has all your contacts stored so you can share them with anyone near you.
I'm sure NFC technology will change many things in our daily lives, we can use it to pay with our mobile phones or access data from civil ID cards or passports, the possibilities are limitless.
4 people like this post.