The Kuwaiti athlete and fitness expert Yousef Al-Qanai is now competing at the toughest marathon in the whole world "Marathon Des Sables" in Moroccan desert.
The marathon distance extends for 250 KM, thats about 156 miles, in the scorching desert under the burning sun (temperature reaches 50 Celsius) where thick smooth desert sand is the only track, add to this the sand storms and wild animals that are on the loose, and it takes about a week to reach the finish line.
I'm sure Yousef Al-Qanai is doing this as a pure challenge, because the prizes are so modest where the top winner will get 4,600 Euros only ! Some might even think that joining such a marathon is suicidal, but I see it as a life-time and unforgettable challenge !
Let's hope that he returns home safe and sound. I think Kuwait Xtreme team had also joined this marathon back in 2009.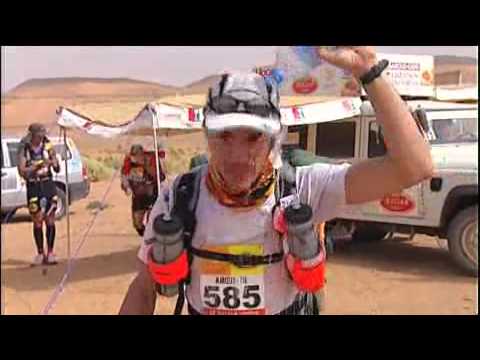 3 people like this post.