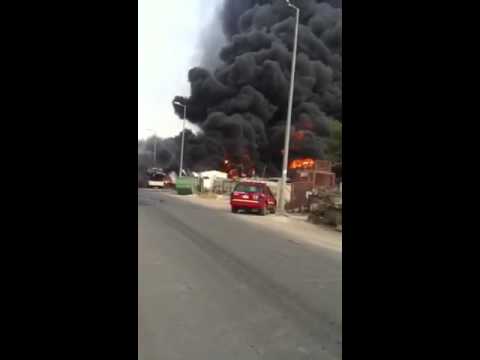 Another tire fire started today at 5:00 pm at Amghara scrap yard and six fire fighter brigades are still trying to put out the fire. I'm so pissed off really! Do we need more pollution and catastrophes? Police should take serious actions to stop those criminals otherwise we're doomed. 
The picture below shows the massive cloud of smoke, fearful. 
4 people like this post.