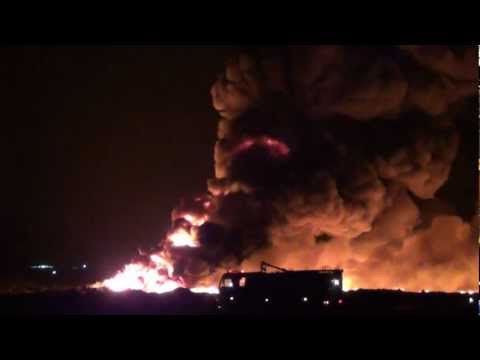 A reader sent me a video for a massive tire fire in Amghara scrap that started at dawn, according to sources there are over 5 million tires and that the heavy smoke has covered the sky, the fire is not yet distingushed. I hope they will be able to put out the fire and that everyone is safe!
My fears is that this fire was intentionally set because there was a TV reportage on the scrap tires, many were fed up complaining that the tires must be removed immediately. This is the worst environmental catastrophe in Kuwait since the oil fires back in 1990.
Thanks [Khalid]
[Gallery not found]
2 people like this post.