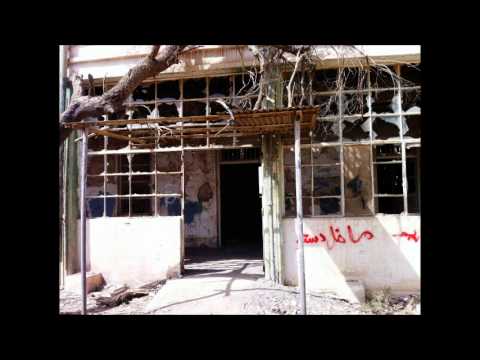 Myself and a friend of mine were having lunch in Kuwait city and on our way back we passed nearby the abandoned old Amiri Hospital and my friend said "Why don't we see inside?", of course i didn't like the idea at first but then I got curious since I overheard many creepy stories about it before so I decided to venture.
I remember I read old Amiri hospital was opened back in 1949 and was one of the best hospitals back then but it was closed I think in late 70′s when the new Amiri hospital was opened. It was then abandoned for more than 30 years and many horror stories and rumors were told about it, some even claim that its haunted, it has even become a place for vandalism. Inside we saw lots of destruction and old scraps scattered everywhere, it looked so creepy with graffiti on the walls and windows were all broken.
I was literally feeling the adrenaline rush with every step, there were also weird stuff written on the walls. We tried to take many photos as we walked inside to give you an idea how it felt, I don't know why municipality didn't take proper action to either restore it and keep it as a historical place, or use it as a place to shoot scary movies, or simply demolish it and build something new because I think if a crime occurs inside, no one would ever know and sadly we have many places like this in Kuwait.
Note: We made a small clip for our tour inside to show you how scary it was, I can't imagine how it would look in the night. Please do not watch alone or at night.
المستشفى الاميري القديم
5 people like this post.