I was invited to try the softly opened restaurant Shuffle in Jabriya, its located nearby Champions gym and its a Kuwaiti-based restaurant with a fusion cuisine.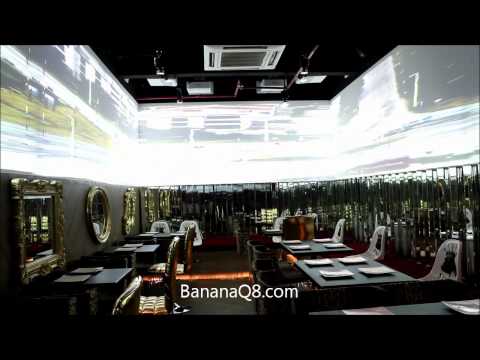 Inside it was small yet nicely designed, it felt like a European bar with 360 degrees projections on the wall and the trans music in the background added more excitement to the ambient. I asked why they chose "Shuffle" as a name and "Monkey" as a logo, their reasoning is that the restaurant is all about shuffling and mixing, the music and the food, and the monkey logo was unique enough to be remembered.
They also used side mirrors to give a feeling of more space, I'm seeing more and more Kuwaiti restaurants being designed to look like a bar and it works. The food was a mix of everything but my main focus was on the interior design aspect. They said the place can be rented for parties or birthdays, currently they're in the soft opening and the menu isn't fully completed but it worth a visit.
My only remark is that A/C should always be fully functional to control the heat from projectors, I'll have a second visit when they're officially opened to review food and service.
Address: Jabriya, nearby Champions gym.
Phone: 55717133 / 22230813
 [Gallery not found]
6 people like this post.