We paid a visit to the first ever cat show competition in Kuwait, well actually in Middle East, today at Safir Hotel.
The show is organized by K-Cats and it was really fun and enjoyable seeing all those cute cats competing for the crown.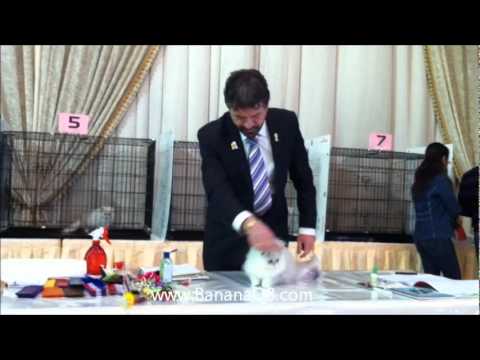 Some of the breeds icluded Persians, British, Scotish, Ragdoll, American Shorthair but moistly were Persians with long fur.
There were four judges from Europe, I think they evaluated the cats based on the hair grooming, bone structure and attitude.
I love cats I didn't even want to leave! I wish there were the Turkish Van breed that has two eye colors.
Some of the kittens were cute, some looked funny and some even had an attitude, we took many nice snapshots. Enjoy!
10 people like this post.