Everyone knows diamonds (or crystals in this case) are a girls best friend. This BEAUTIFUL online jewelry store is full of different customizable pieces that can be tailored to everyones taste.
Everything is gold plated with exceptional pieces of Swarovski jewels that are to die for. Anything you can think of, they'll be sure to deliver! Prices are so reasonable, there are tons of limited addition pieces and absolutely EVERYTHING is handmade.
They deliver worldwide so it doesn't matter where you are or where you want to send these goodies, they'll find a way!
If you'd like to see all their products for yourself, there are several different platforms you can visit for more samples. They will also be participating at the "Laha" or "For her" exhibition taking place this weekend at Costa Del Sol Hotel in Shaab block 8.
If you weren't sure what to get your mom  for Mother's Day, you're welcome!
You can make your orders through whatsapp on +965 96012700
Facebook page is Beroea handmade accessories and the official Instagram page is Beroea_handmade
4 people like this post.
I recently came across a gorgeous little boutique called Second Ring Road. Their dresses are tailored perfectly for all the trendy fashionistas in the region.
Second Ring Road is a small boutique established by young Kuwaiti girls in 2011 to introduce new and exciting evening dresses and gowns. Their mission is to provide the customer with a product that has significant class and elegance with very good quality and price.
They make efforts to travel to international fashion shows to find the best designers around the world and deal with them. All their products are extremely beautiful and on trend.
I'm going to be purchasing a couple hundred dresses from there very VERY soon- as soon as I make up my mind on which ones I like the most.
You can find their stuff on their website www.secondringroad.com. You'll thank me later!
If you have been to Second Cup or Coffee Republic recently, you may have seen an exciting new innovation in Kuwait. Boloro Tap and Pay is a new payments service where Viva and Zain customers can use their mobile balance to pay for purchases.
Making a payment is easy – just tap your sticker at the Point of Sale at a Boloro Merchant and you will receive an SMS asking you to enter your secret PIN to authorize the transaction. Reply to the SMS with your PIN and the transaction is approved.
Boloro is fast, convenient and secure and you never have to share your personal financial information online or in stores. To pay with Boloro, all you need is a mobile phone and the Boloro sticker. Boloro works with all types of phones and since it is not an app, no internet access is required to use it. The Boloro sticker uses NFC (Near Field Communication) technology, which means that a simple tap at the retailer initiates the transaction directly from your mobile. To pay online, you simply have to input your mobile number and authorize the transaction via SMS.
To get started, you just need to activate Boloro once – get a Boloro sticker from your Mobile Network Operator (Viva or Zain), or a participating Merchant (Second Cup or Coffee Republic) and SMS the 16-digit sticker code to 281. Once activated, you will receive a 4-digit security PIN, which you must not share with anyone. Your 4-digit PIN is used to approve all transactions through Boloro.
This hip and fun new way to pay is currently available to Viva prepaid and post-paid and Zain prepaid customers in Kuwait. Boloro is available at several retailers and merchants throughout Kuwait. Last year, Boloro announced a successful pilot with KPTC and CityBus, where customers used Boloro Tap and Go to ride the bus. Presently, you can use it at Second Cup and Coffee Republic outlets, as well as to top up your CashU balance online. Soon it will be expanding to more retailers and websites in the region.
Boloro has been launched by Boloro Kuwait, the first of its kind regional mobile payment company based in Kuwait City. Its aim is to improve the lives of people in the MENA region by fueling online and point of purchase commerce by offering secure and convenient payment alternatives to mobile phone customers, through the Boloro Mobile Payments Platform.
If you need more information, you can watch this video from facebook!
https://www.facebook.com/photo.php?v=728898043802118&set=vb.699098380115418&type=2&theater
For further information visit www.boloro.com/kuwait and https://www.facebook.com/bolorokuwait
1 person likes this post.
Incase you missed the event that took place earlier this year in January, here's the official video for the event. A lot of these cars might look super familiar, and you've probably seen them roaming around the streets of Kuwait! Enjoy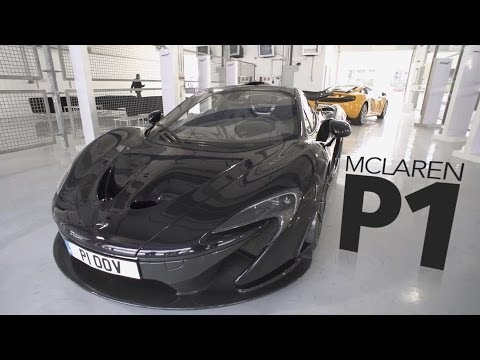 So, the 86th Academy Awards were held yesterday and Jennifer Lawrence tripped. Again. She didn't even make it to the red carpet before she made her stumble.
Allow me to take you step by step through her throughly embarrassing, yet adorable mishap.
1. The wave
2.The fall
3.The fall continued
4. And finally, the laugh
She's the cutest! Moving on, poor Leonardo DiCaprio didn't get an Oscar this year either. This man has recently become the joke of the internet. Here is his reaction at the exact moment at the Oscars, up until he found that he didn't win anything.
First he sees his name up on screen, and is super super excited.
Yay me, might actually win something this year.
And theeeeen, Jennifer Lawrence announced that Mathew McConaughey for his role in Dallas Buyer's Club.
Then the awkward-it-was-supposed-to-be-mine-hug with Mathew
It's so sad it's funny. I feel like such a horrible person, but I can't help but laugh at all the jokes everywhere. Here are my top 3!
Enough with Leo and the jokes, here are the winners for the 2014 Oscars!
Best Supporting Actor: Jared Leto, Dallas Buyer's Club
Achievement in Best Costume: Catherine Martin, The Great Gatsby
Animated Short Film: Mr. Hublot
Animated Feature Film: Frozen
Achievement in Visual Effects: Gravity
Live Action Short Film: Helium
Best Documentary Short Subject: The Lady in Number 6: Music Saved My Life
Documentary Feature: 20 Feet From Stardom
Best Foreign Language Film of the Year: The Great Beauty, Italy
Achievement in Sound Mixing: Gravity
Achievement in Sound Editing: Gravity
Best Supporting Actress: Lupita Nyong'o, 12 Years a Slave
Achievement in Cinematography: Gravity, Emmanuel Lubezki
Best Actor: Matthew McConaughey, Dallas Buyers Club
Best Picture: 12 Years a Slave
Achievement in Film Editing: Gravity
Achievement in Production Design: The Great Gatsby
Best Original Score: Gravity, Stephen Price
Best Original Song: "Let It Go," Kristen Anderson-Lopez and Robert Lopez; Frozen
Best Adapted Screenplay: John Ridley, 12 Years a Slave
Best Original Screenplay: Spike Jonze, Her
Achievement in Directing: Alfonso Cuarón, Gravity
Best Actress: Cate Blanchett, Blue Jasmine
Best Actor: Matthew McConaughey, Dallas Buyers Club
What were your thoughts on the Oscars? Who deserved their win? Who didn't?
I got invited over the weekend to Katsuya in Avenues. Honestly, I'm not a huge sushi fanatic, but YUM! The staff is incredibly friendly and enthusiastic, the environment is extremely cosy and the food is to die for. Katsuya Kuwait is the first location for Katsuya in the Middle East. It is the 8th branch to open worldwide, and the first one to open outside of the United States. There was also an exhibition for Philippe Starck, a French product and interior designer who dressed and decorated all the Katsuya's around the world.
I was taken on a tour by Hussein Hussein, the manager, and probably one of the nicest people I have ever met. He led me to the exhibition and introduced me to both the art and the designer. Starck designs all the chairs, tables, and interior for this franchise. His art is very simple and very symmetrical. Everything he designs is perfectly proportional and elegant. The artist uses simple geometric shapes to make very beautiful art.
Before you walk into the restaurant, there are two HUGE rocks with the word "victory" engraved into them in Japanese. These rocks have 2 holes in them at the top where there would normally be flames coming out of them, but since Katsuya Kuwait is indoors, this is near impossible.
All the art work found around Katsuya is very oriental with a touch of modern day design. Every table has one unique chair, whether its by color or by shape, there are Geisha fans, Samurai swords, and happy cats everywhere! There are beautiful vibrant Geisha dresses hung in various locations throughout the venue. The walls are decked out in warrior helmets of different colors, and if you look closely you will find so many unexpected little things everywhere! There are tractors and guns placed in the most random places. This gave off such a playful vibe to the overall feel of the restaurant.
Anytime someone walks in to the venue, the waiter showing them to their table chants " Irasshaimase" and everyone repeats after them in a melodic tone. By the end of the night we all joined in! I have to admit, that might have been my favorite part of the visit. Irasshaimase means welcome in Japanese.
One of the chef's made us tropical juices that we thoroughly enjoyed.  All the contents of the juices were fresh and made right in front of us, even the syrups were made in house and had a life span of 3 days, then a new batch would be made. But trust me, they run out the same day, those drinks are absolute PERFECTION. I had the Katsuya Crush, which was made up of fresh-pressed mint and raspberry, topped with 7UP and a squeeze of lime, so simple but SO good! My hubby had the Burning Mandarin which is a spicy drink made up of hand crushed chili, fresh lemon and orange juice, with just a splash of cranberry. Sugar was placed all around the rim of the cup to break up the extreme spiciness, but he thoroughly enjoyed it. I would have probably died.
We probably ended up ordering the entire menu, some of which were recommended to us and others we ordered because we are complete fatties.
We started off with the Creamy Rock Shrimp which consisted of bite size shrimp tossed in creamy, spicy sauce. This tasted a lot like the famous Dynamite Shrimp from PF Changs but was a lot lighter. HIGHLY recommended.
The Salmon Sashimi with Ikura was made of salmon sashimi lightly rolled with Japanese onion chutney, topped with Ikura on a cucumber crisp. All the cucumbers are dried and cut fresh when the order is made. I loved that all the orders have larger portions that serve the purpose they were meant to. It's mostly finger food that was made to be shared. YUM.
We also had the regular Salmon Sashimi, the hero of the night. The salmon was absolute perfection, that is all I can say.
The Mushroom Salad came and was almost too beautiful to eat. It was served with 4 different types of Japanese mushrooms over buttered lettuce. If you're a mushroom lover, you'll be in heaven.
The Mushroom Bop consisted of sizzling rice mixed with loads and loads of mushrooms and soy sauce.
Finally we ordered the Hollywood Rolls and the famous Katsuya Rolls. At this point I honestly couldn't breathe but the food was too good to stop then. Hollywood rolls came with shrimp tempura, spicy kanikama, avocado and cucumber roll topped with spicy albacore. The Katsuya rolls had tuna, yellowtail, salmon, scallop, crab and avocado wrapped with rice, soy paper, and cucumber, served with wasabi ponzu on the side. There were so many different types of fish in those little rolls, but to my surprise it didn't taste fishy at all.
Overall, it was an amazing experience and we will definitely be back again!
According to an article in Kuwait Times published on Tuesday, an Ethiopian women held in the Salmiya Police Station killed her own baby minutes after he was born. The incident took place on Sunday but was only discovered on Monday when they found the woman bleeding heavily. When her cellmates were questioned about the incident, no one had much to say. They later discovered that he had threatened to kill anyone who had anything to say about what she done. One of the women finally spoke up and admitted that the Ethiopian woman did in fact "selfabort" the night before. When the baby was born ALIVE, she continued to suffocate the baby and then dump him in a plastic bag and threw him in the garbage. Criminal investigators were called to the scene and the baby's body was taken for forensic testing which affirmed his time of death.
Her reasoning behind the baby's murder was so that her illegal relationship wouldn't be discovered. This monster is in the hospital now under close surveillance, and upon her release, she will be tried for accounts of murder, adultery, abortion, and others.
What kind of person would be able to kill a new born who has no one in the world but you? Regardless of what the issue is. Thoughts?
1 person likes this post.