We all have those friends who drive waaaay too fast for no reason, (I'm guilty of it-sometimes!). Some of us have also lost love ones, family members, or witnessed accidents first hand. I got into my first accident last week and I'm still traumatized. A man ran into the side of my car at a roundabout and pushed me half way down the road before he took his foot off the gas. I am so thankful that my car is so friggin old because otherwise, I would have died that night.
Anyway, here's a video of people who thought they were meeting a friend or loved one somewhere and instead where invited to their own funeral. The video is in French, so make sure to have the subtitles on in English. Click on the little icon that looks like a letter on the bottom right hand of the video, click on and make sure it's in English, (This is better known as the CC or closed caption, but if you're computer illiterate like me, you're welcome:P)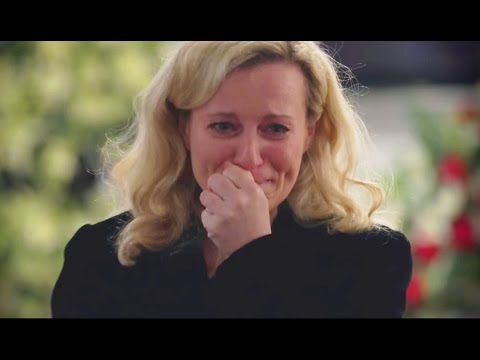 4 people like this post.