I had a brief visit to the on-going exhibition at Australian College of Kuwait at west Mishref Area today. The expo started today and will continue till tomorrow, both students and non-students are welcome !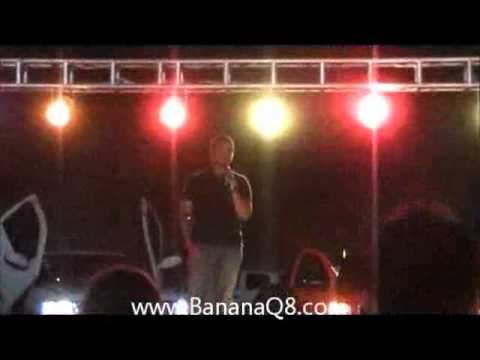 Our friend blogger ims85 is the one who informed me about the expo, and I was able to meet with him personally when I arrived at ACK, we took a quick tour around the expo and it was fun.
Its really great to meet other friend bloggers. The expo had all sort of things, from drinks to foods, fashion, talents, arts.. etc.
I'm envious because like I said before we never had things like that back in Kuwait University
things have changed and now students can enjoy the social life at college.
The most interesting thing in the expo was the talents show, there were poetry, singers, DJ, stand-up comedy, break dance among other talents. Please see the video, you'll enjoy
The expo will last till tomorrow, so you still got chance to enjoy it.
I'd like to thank our friend blogger ims85 and it was really nice to meet with him.
7 people like this post.