Everyone knows diamonds (or crystals in this case) are a girls best friend. This BEAUTIFUL online jewelry store is full of different customizable pieces that can be tailored to everyones taste.
Everything is gold plated with exceptional pieces of Swarovski jewels that are to die for. Anything you can think of, they'll be sure to deliver! Prices are so reasonable, there are tons of limited addition pieces and absolutely EVERYTHING is handmade.
They deliver worldwide so it doesn't matter where you are or where you want to send these goodies, they'll find a way!
If you'd like to see all their products for yourself, there are several different platforms you can visit for more samples. They will also be participating at the "Laha" or "For her" exhibition taking place this weekend at Costa Del Sol Hotel in Shaab block 8.
If you weren't sure what to get your mom  for Mother's Day, you're welcome!
You can make your orders through whatsapp on +965 96012700
Facebook page is Beroea handmade accessories and the official Instagram page is Beroea_handmade
4 people like this post.
If you have been to Second Cup or Coffee Republic recently, you may have seen an exciting new innovation in Kuwait. Boloro Tap and Pay is a new payments service where Viva and Zain customers can use their mobile balance to pay for purchases.
Making a payment is easy – just tap your sticker at the Point of Sale at a Boloro Merchant and you will receive an SMS asking you to enter your secret PIN to authorize the transaction. Reply to the SMS with your PIN and the transaction is approved.
Boloro is fast, convenient and secure and you never have to share your personal financial information online or in stores. To pay with Boloro, all you need is a mobile phone and the Boloro sticker. Boloro works with all types of phones and since it is not an app, no internet access is required to use it. The Boloro sticker uses NFC (Near Field Communication) technology, which means that a simple tap at the retailer initiates the transaction directly from your mobile. To pay online, you simply have to input your mobile number and authorize the transaction via SMS.
To get started, you just need to activate Boloro once – get a Boloro sticker from your Mobile Network Operator (Viva or Zain), or a participating Merchant (Second Cup or Coffee Republic) and SMS the 16-digit sticker code to 281. Once activated, you will receive a 4-digit security PIN, which you must not share with anyone. Your 4-digit PIN is used to approve all transactions through Boloro.
This hip and fun new way to pay is currently available to Viva prepaid and post-paid and Zain prepaid customers in Kuwait. Boloro is available at several retailers and merchants throughout Kuwait. Last year, Boloro announced a successful pilot with KPTC and CityBus, where customers used Boloro Tap and Go to ride the bus. Presently, you can use it at Second Cup and Coffee Republic outlets, as well as to top up your CashU balance online. Soon it will be expanding to more retailers and websites in the region.
Boloro has been launched by Boloro Kuwait, the first of its kind regional mobile payment company based in Kuwait City. Its aim is to improve the lives of people in the MENA region by fueling online and point of purchase commerce by offering secure and convenient payment alternatives to mobile phone customers, through the Boloro Mobile Payments Platform.
If you need more information, you can watch this video from facebook!
https://www.facebook.com/photo.php?v=728898043802118&set=vb.699098380115418&type=2&theater
For further information visit www.boloro.com/kuwait and https://www.facebook.com/bolorokuwait
1 person likes this post.
Incase you missed the event that took place earlier this year in January, here's the official video for the event. A lot of these cars might look super familiar, and you've probably seen them roaming around the streets of Kuwait! Enjoy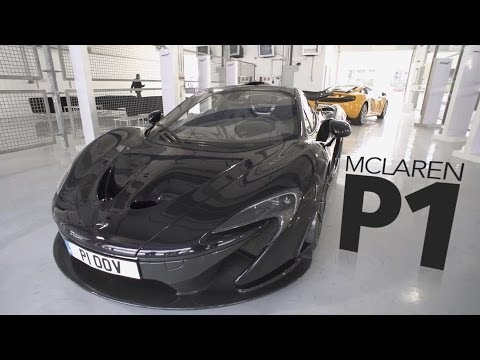 2 people like this post.
So, the 86th Academy Awards were held yesterday and Jennifer Lawrence tripped. Again. She didn't even make it to the red carpet before she made her stumble.
Allow me to take you step by step through her throughly embarrassing, yet adorable mishap.
1. The wave
2.The fall
3.The fall continued
4. And finally, the laugh
She's the cutest! Moving on, poor Leonardo DiCaprio didn't get an Oscar this year either. This man has recently become the joke of the internet. Here is his reaction at the exact moment at the Oscars, up until he found that he didn't win anything.
First he sees his name up on screen, and is super super excited.
Yay me, might actually win something this year.
And theeeeen, Jennifer Lawrence announced that Mathew McConaughey for his role in Dallas Buyer's Club.
Then the awkward-it-was-supposed-to-be-mine-hug with Mathew
It's so sad it's funny. I feel like such a horrible person, but I can't help but laugh at all the jokes everywhere. Here are my top 3!
Enough with Leo and the jokes, here are the winners for the 2014 Oscars!
Best Supporting Actor: Jared Leto, Dallas Buyer's Club
Achievement in Best Costume: Catherine Martin, The Great Gatsby
Animated Short Film: Mr. Hublot
Animated Feature Film: Frozen
Achievement in Visual Effects: Gravity
Live Action Short Film: Helium
Best Documentary Short Subject: The Lady in Number 6: Music Saved My Life
Documentary Feature: 20 Feet From Stardom
Best Foreign Language Film of the Year: The Great Beauty, Italy
Achievement in Sound Mixing: Gravity
Achievement in Sound Editing: Gravity
Best Supporting Actress: Lupita Nyong'o, 12 Years a Slave
Achievement in Cinematography: Gravity, Emmanuel Lubezki
Best Actor: Matthew McConaughey, Dallas Buyers Club
Best Picture: 12 Years a Slave
Achievement in Film Editing: Gravity
Achievement in Production Design: The Great Gatsby
Best Original Score: Gravity, Stephen Price
Best Original Song: "Let It Go," Kristen Anderson-Lopez and Robert Lopez; Frozen
Best Adapted Screenplay: John Ridley, 12 Years a Slave
Best Original Screenplay: Spike Jonze, Her
Achievement in Directing: Alfonso Cuarón, Gravity
Best Actress: Cate Blanchett, Blue Jasmine
Best Actor: Matthew McConaughey, Dallas Buyers Club
What were your thoughts on the Oscars? Who deserved their win? Who didn't?
2 people like this post.
Arch.ive is a publication developed as a means of showcasing the studio works of the students at the College of Architecture, Kuwait University.
Arch.ive will be launching the first issue of the publication this upcoming Wednesday, March 5th, 7:00-9:30pm.
Everyone is more than welcome to attend this event and witness all the local architectural talent in Kuwait!
Following a three-year break, the Red Bull Air Race World Championship is set to return with full force, promising fans and lovers of the fastest motor sport series in the world the most thrilling performances ever! The 8-Stop season will once again take off from the UAE capital.
Under the sponsorship of Abu Dhabi Tourism & Culture Authority (TCA), the season opener of the Red Bull Air Race World Tour 2014 will take off in the Emirates' capital on February 28 and run across March 1 at the Corniche Breakwater. The selection of Abu Dhabi as the first stop in the World Tour reinforces the city's leading position on the world map and continues the success of the previous rounds it has hosted.
The previous World Tour for the fastest series in motorsports fired up on Friday 26th of March, 2010. It was an opening round like no other: the change of wind speeds and rise in temperatures added to the challenges presented by the city known for constantly taking hosting to new heights, which required serious calculations adjustments from the participating teams.
Eventually, British Paul Bonhomme rightfully clinched the title with great results in speed and low flying between pylons. The double World Champion will seek this year a third consecutive win, competing against 11 elite pilots from 9 different countries.
Armed with high spirits upon his return to Abu Dhabi, Bonhomme says: "I've missed the flying in Red Bull Air Race because the competitive racing is just fantastic for the pilots. We're all going to start afresh now. I'm already thinking about how to advance, how to win or even just do well to start with. I've got a lot of experience to fall back on, which I'll be using going into the next world championship."
"Speed fans can expect a thrilling weekend at the end of the month", said Alberto Chahoud, Area Communication Manager for Red Bull Middle East & Africa. "With a series of upgrades, Red Bull Air Race vows to take racing to higher levels". Chahoud thanked the Abu Dhabi Tourism & Culture Authority for their valuable contribution and support in hosting the event.
Abu Dhabi will be hosting the Red Bull Air Race for the 7th time, following six consecutive years until 2010. The 2014 season will witness a host of technical improvements on the tracks with sky-rocketing competition levels. 12 elite pilots will compete in the world's fastest motorsports, showcasing unparalleled skills in speed, precision and talent, on board of the lightest and most agile planes ever used and flying at speeds of up to 370 km/h between 25 meters high pylons.
The season opener's aerial action will take place over the Arabian Gulf's sparkling blue waters, before moving on to Rovinj, Croatia for the first time on 12th and 13th of April, then to Putrajaya in Malaysia on the 17th and 18th of May. The Red Bull Air Race World Tour will then continue to Gdynia, overlooking the Balkan sea in Poland on the 26th and 27th of July, before moving on to the home of Europe's premier horseracing event – Ascot in Great Britain on the 16th and 17th of August. The Tour will carry on in two new US locations, Fort Worth, Dallas on 6th and 7th of September and Las Vegas on 11th and 12th of October before heading to the Final Round in China on the 1st and 2nd of November.
The Red Bull Air Race World Championship is the fastest motorsport series in the world. It features twelve of the world's best race pilots in a pure motor-sport competition that combines speed, precision and skill. Pilots navigate a low-level aerial track made up of air-filled pylons 25 meters high at speeds of up to 370 km/h. Several rules and safety changes have been applied since the last World Championship took place three years ago, but one thing remains the same: Red Bull Air Race is the most thrilling motor sports competition in the sky.
If anyone was around Al-Rai area earlier last week, they might have been stopped by a "police man". This guy dressed as a police officer took it upon himself to create a checkpoint and stop everyone. Nearby mall security got suspicious since this genius was wearing the summer uniform, anyway, they called the actual police and they showed up at the scene eventually.
When Mr. Policeman was asked about his identity, he insisted that he was indeed a police officer. After much interrogation, they found out who this guy was and came to the conclusion that he was a Syrian man in his mid-twenties.
The whole point of his little stunt was to prove to his girlfriend that he was Kuwaiti AND employed in the Ministry of Interior. Lol, if that's not sad, I don't know what it is. Guys, be proud of where you come from and what you do. If you need to lie to her about your passport, I promise you, she's not worth it.
This little Einstein is now being held in custody until they figure out what to do with him. Thoughts?
4 people like this post.