A couple weeks back myeslf a friend went to rent jet ski and we saw guys getting into the water and leaping in the air like a dolphin, I asked what's the name of the machine they are using? They said its called Flyboard.
The wearer straps his or her feet into shoes that are attached to powerful water jets, providing lift, with hand-guided nozzles stabilising the flight, fun. They said price is KD2,200 , I'm going to try it after Ramadan.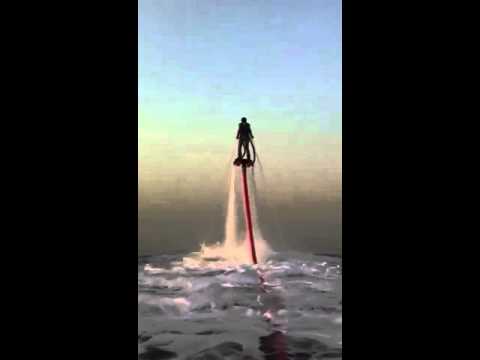 [Gallery not found]
2 people like this post.