Today I'll share with you my thrilling experience for my test-drive experiences for one of the world's most desired supercars, Ferrari, at Abu Dhabi Yas Marina Circuit.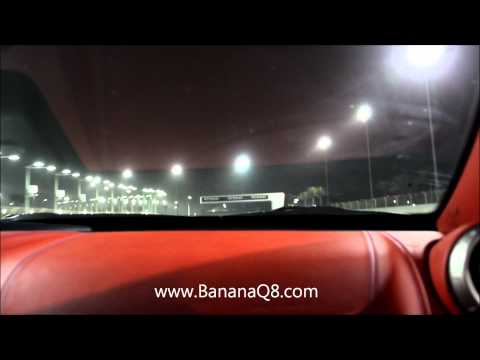 Guess what? it was thrilling by all means, we were the only representatives from Kuwait (Thanks to Al Zayani agency) to try the Ferrari California 2012 on a real Formula 1 track in Abu Dhabi.
I arrived at the Yas Hotel where a group from Ferrari Middle East and International F1 drivers were waiting for us in the lobby, then we straight ahead went to the race circuit where they explained to us the driving rules.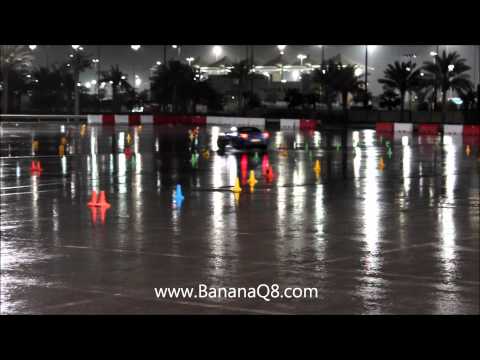 My blood pressure was rising, my adrenaline was bumping as I sat behind the wheel facing a speed track, I knew I can drive as fast as I can not fearing speed cams.
We were giving a total of 14 laps, I drove with speeds exceeding 250 KM/Hr but the steep turns weren't easy but Ferrari excellent handling made the scary maneuvers fun!
Guess what? That wasn't everything because we were also given the chance try the wet-track drifting and I can tell you guys that Ferrari traction-control is astounding, I was literally trying to get it to slip, seriously.
 I was enjoying the Ferrari engine sound, using F1 manual gearbox is a lot fun than the automatic mode.
We were given an F1 driving certificate from Ferrari and took a Fishfayce shot, it was a long thrilling and full of action day that I'll never forget.
At the end of the test-driving event, we thanked Ferrari Middle East team for this thrilling experience, we tried to take many shots so you can feel like you were with us.
6 people like this post.